MUSKITO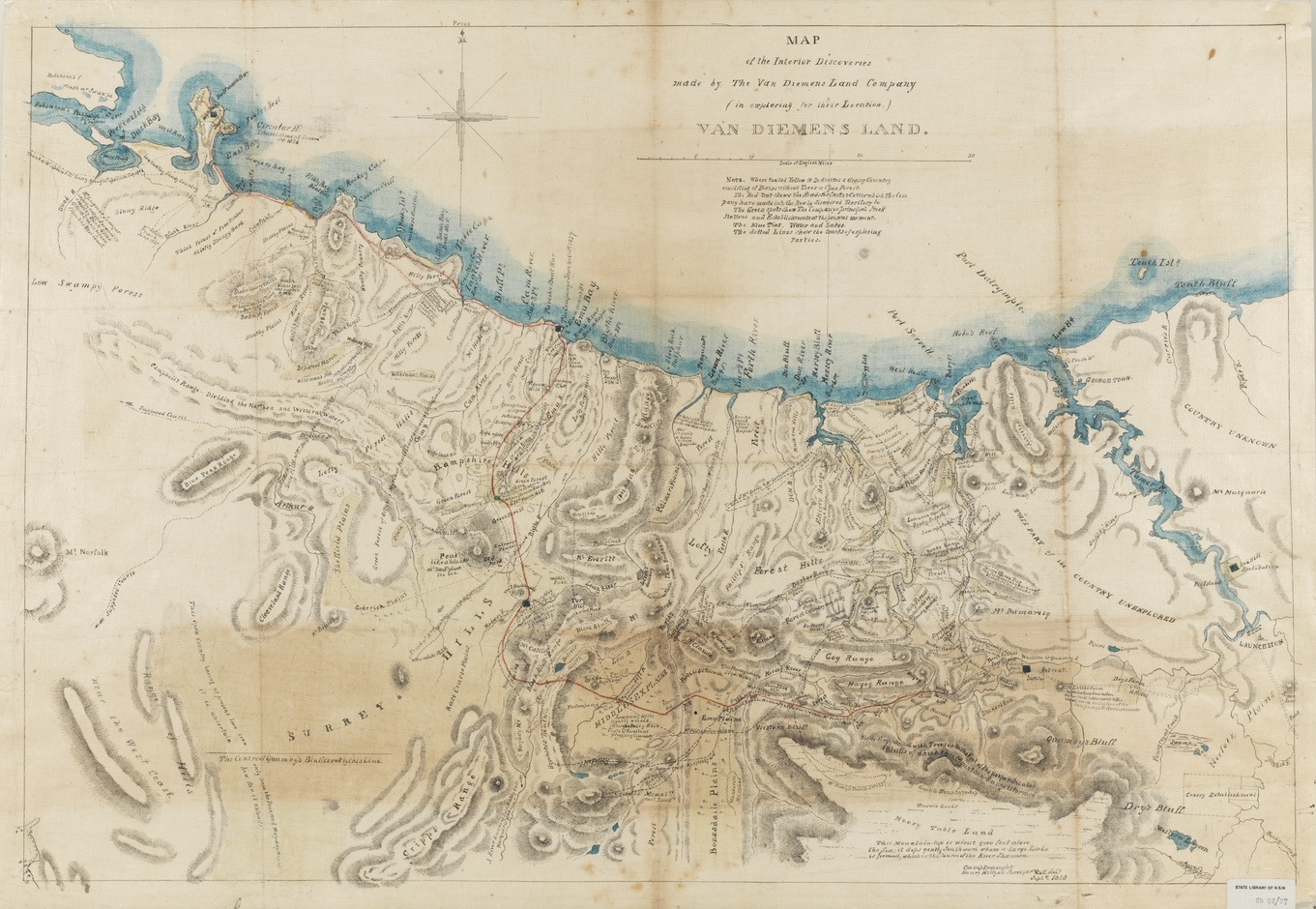 The hunter becomes the hunted and revenge is written in a diary of blood.
Once upon a time in lawless Van Diemen's Land, Michael Howe, leader of a wild banditti, roams with impunity.
Howe is a killer who keeps a 'dream diary' written in blood on dried animal skins. At one point Howe's banditti is so powerful he taunts Lieutenant-Governor Davey and declares himself 'Governor of The Ranges'.
In Hobart Town, Lieutenant-Governor Davey responds by hoisting the red flag of defiance and declares marshal law. Soldiers and bounty hunters are dispatched into the wilderness. At the same time, Davey hires Muskito, a psychotic aboriginal bounty hunter, removed from black wars in New South Wales, and promises Muskito his freedom should he track Howe down. With a £100 reward on his head, soldiers, trackers and bounty killers in pursuit, Howe is soon ambushed but a desperate bid to evade capture he shoots his pregnant wife Mary and leaves her for dead. Black Mary, a young aboriginal woman vows revenge.
The Film Score:
The Muskito soundtrack is a collaboration between The Beards (Venice, Italy) and Julien Poulson (Tasmania, Australia) based on the idea of creating a weird soundtrack inspired by the music of Spaghetti Western Movie.
The Screenplay:
Muskito is a story of three displaced characters whose paths become strangely entwined in a drama set against the Tasmanian wilderness. For a moment these ultimately doomed characters are bonded by their mutual displacement but this brief engagement soon disintegrates in a spectacular trajectory of violence, vengeance and despair. Describing events of extreme violence, Poulson's screenplay is sparse yet expansive, with an often-biblical quality and frequent religious references. Much of Muskito is based on an account of bushranger Michael Howe's six-year reign as leader of a powerful banditti and based on the book Michael Howe: The Last and Worst of the Bush-Rangers of Van Dieman's Land by Thomas E. Wells.
About the project:
Julien Poulson began writing Muskito while living in Italy on an Italy Artist Residency awarded by the Alcorso Foundation.
Muskito is soundtrack collaboration between The Beards (Venice, Italy), Julien Poulson (Tasmania) and Aaron "Professor Louie" Hurtwitz (USA). Poulson's initiative to bring together musicians of different cultures and backgrounds to record this concept album has produced stunning results. The musicians bring to the table their individual influences, at times there's flavours clearly influenced by classic Australian bands like The Birthday Party through to The Drones, while The Beards chime in with their distinctly Veneto voices and offer up hints of Italian opera, indeed at times, Massimiliano Magro's voice sounds like a strange cross-breed of Luciano Pavarotti and Johnny Cash - little wonder Rick Rubin is a fan! of this album.
Finally, with the trusty hands and fingers of Professor Louie, a piano player and record producer steeped in Americana sounds not least through his renown as a great musician but for his studio work producing no less than 3 albums by The Band as well as contemporaries such as Mercury Rev, Muskito cooks up all these ingredients into an unlikely but extraordinary banquet of song.